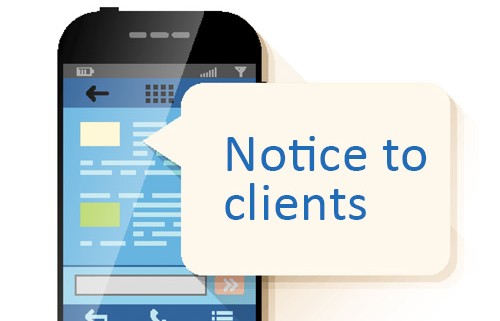 Dear customer,
Further to the Central Bank (BRH) Circular # 115, BUH would like to inform you of new arrangements made with regard to your credit card payment beginning April 1st to June 30th, 2020:
• Only monthly interest charges will appear in the minimum payment
• Late fees and over limit fees will not be charged
As your movements are now limited, it is possible for you to access your electronic credit card statements from BUH Connect using BUH's online services.
To have access, please download the application form and the BUH Connect contract, which documents are available on our website www.buh.ht. And take the completed forms to the nearest BUH branch.
Other advantages of BUH Connect:
· Assistance via e-mail from BUH customer service agents (+509 2815-8800, info@buh.ht)
· Download your account statements
· Availability of your credit card shown in real time right after a payment
· Better control of your card transactions (Spend Control and Alerts)
· Obtain your pin in real time for ATM withdrawals
· Local transfer (SPIH)
· Wire Transfer (SWIFT)
https://buh.ht/wp-content/uploads/buh-noticeEN.jpg
329
500
netinfo
https://buh.ht/wp-content/uploads/logo.png
netinfo
2020-04-24 03:56:13
2020-04-24 14:57:02
Notice to clients