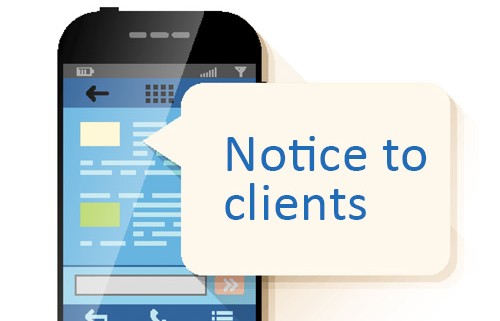 Dear clients,
Banque de l'Union Haïtienne S.A. (BUH) is pleased to inform you that as part of its system upgrade, your accounts numbers will be modified.
This change does not affect in any way your daily transactions that will continue to be honored with your previous account numbers. However starting December 1st 2015, when ordering new checkbooks, you will be asked to provide your new numbers, as shown on your account statements for that month.
BUH puts a lot of emphasis on the quality of the service offered to its customers and aims to always take appropriate measures to inform you of changes occuring to ensure your complete satisfaction.
Please contact our Customer Service Department at (509) 2811-2636 | 2811-1797 or by e-mail at : info@buh.ht for any additional information regarding this new measure.
Please receive our cordial greetings.
BUH Management
https://buh.ht/wp-content/uploads/buh-noticeEN.jpg
329
500
netinfo
https://buh.ht/wp-content/uploads/logo.png
netinfo
2015-11-27 08:59:13
2016-01-11 07:48:17
Notice to clients